What we do
We are award winning experts in law and legal automation.
Read our case studies to see how we work with customers to analyse, improve, and automate their legal processes.
We ensure the benefits are enduring by providing ongoing support. We can provide the automation software with our market leading partners, or work with yours.
We have a huge amount of pre-built and proven automation IP that we can deploy to your projects, ensuring we'll make the whole process quick, easy and affordable for you. Working with us will save you time and money, reduce risk, and ensure legal compliance. Avoid the costs, delays and ongoing frustration of unsuccessful DIY automation projects.
We also automate and sell our own documents through this website. Thousands of customers have already used this service.
Who we work with
We can work with anyone that wants to make substantial and ongoing improvements in their legal processes and cares about the quality of the outcomes.
We work directly with law firms, in-house legal and procurement teams, and business owners.
Our customers range from some of New Zealand's largest corporates, law firms and Government agencies down to sole practitioners and start-up businesses.
Most of our customers are in New Zealand, reflecting our location and expertise as New Zealand lawyers, but we have also delivered successful projects in Australia, Singapore and the US. We are available for work globally.
We have particular strength in HotDocs Advance, the newest software from the global leader in document automation. If you need help migrating from an earlier version of HotDocs, and you want to get the best out of your new system, we can help!
View our latest case studies
What is Document Automation?
Introducing LawHawk

Technology and disruption in law
Download this free eBook for 51 technologies to help you be a more successful lawyer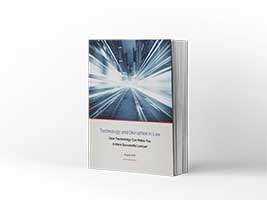 Powered By

HotDocs is a trademark of HotDocs Limited