Automation Services
LawHawk's background in legal contracting is essential. Non-lawyers couldn't do what they've done. I don't think any other software company could equal them, unless they had contract lawyers as well.
Bruce Riden - General Counsel, Kāinga Ora – Homes and Communities (previously Housing New Zealand Corporation) – Winner of 2019 IACCM Asia Pacific Award for Operational Improvement for their project with LawHawk, winner of the 2018 Lexis Nexis/Janders Dean Legal Innovation Index Award, and finalist for the 2018 ILANZ In-house Innovation Award
What's wrong with your current situation
Most would acknowledge there are significant problems with the way legal work is done currently.
It takes too long
It costs too much
There is a lot of duplication of effort, copy and paste and re-work
Too much time is spent on urgent low-value work, and not enough on high-value work
Many lawyers are over-worked, stressed, and don't enjoy the mix of work they do
Little data is captured when creating contracts, limiting opportunities for contract management and better decision making
Many people who need legal advice can't afford it, or choose not to get it
The COVID-19 crisis has revealed other issues, including:
Over-dependence on a few key people, who may not always be available
Difficulty in accessing essential resources when working remotely
Challenges in collaborating with clients and other parties when physical meetings aren't possible
A renewed and more urgent need to do more for less
Every legal process can be improved, and now more than ever, every law firm or legal team leader should be searching for those improvements. If not for their own profits, then to benefit their people and their clients.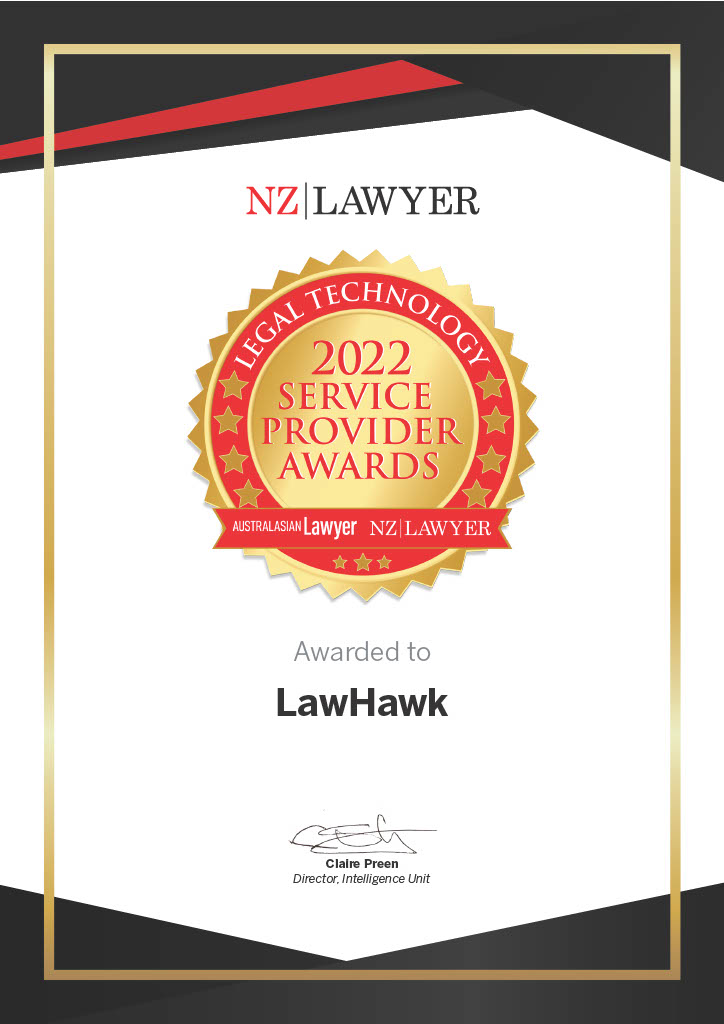 How can legal automation help?
Technology is key to unlocking opportunities to address these issues. It won't fix the problems by itself, but without using new technology where possible, improvements are likely to be marginal.
Document automation technology is well proven over 30 years. Its availability and ease of use has increased substantially in recent years, and it is one of the easiest technologies to start using now for immediate, meaningful, benefit.
Document automation projects are not just about documents. Just as documents are at the core of many legal processes, document automation is key to unlocking opportunities for other legal technologies and process improvements.
For example:
You can access automated documents from SharePoint, other intranets, other software solutions or external websites, supporting remote working and collaboration
Document automation can incorporate or link to training materials and organisation policies
It's easier to share a screen with a client to go through a document automation questionnaire than a full document
By capturing contract information as structured data through a document automation questionnaire, you have much of what you will need for a contracts database without an expensive AI document review tool
You can use the data from the automation questionnaire for broader workflow automation, such as managing approval processes, or you could user business intelligence tools such as Power BI to turn that data into beautiful graphs/reports.
Document automation can create the "smart tags" that are needed to make digital signing easy, with each signing block being pre-tagged from the point of document creation
What benefits can you expect?
If you get your documents and processes in shape, and then automate them, you'll find that:
Document drafting is 75% or more faster
You can delegate to lower-cost people, who can work faster and to higher standards
You'll need fewer people to do the work
Turnaround times will decrease
Quality will improve
Your clients will be happier
Profits will increase per job, and you'll be able to get and do more work
LawHawk can help you to get the outcomes you need. The outcomes above are all possible (they have been proven many times over), but they won't just fall out of the sky! They require planning, dedicated effort, and specialist skills. If it was easy, anyone could do it, and everyone would have done it already. The reality is that a lot of legal automation projects start, but are never finished to a standard where anyone uses them for material benefit. Meanwhile you've incurred substantial technology costs, and opportunity costs from expensive people not doing other things they could have. We've heard dozens of war stories, which have often left people shell-shocked and hesitant to try legal automation again. Working with LawHawk (and the most current versions of the most effective technologies) is completely different to what you're likely to have experienced in the past!
| | |
| --- | --- |
| Issue | How we can help |
| You don't have precedents, or your precedents aren't that good. You'll never finish them, and also don't know how to draft for automation | With decades of top tier legal experience, we can not only make sure the drafting is excellent, but that it will work well with automation |
| Document automation modules within a broader business system struggle to do anything more than basic merging. | We work with software we know can do the job. Good document automation requires specialist software. We don't work with useless add-on modules that won't deliver the required outcomes. |
| There are too many software choices. Each has strengths and weaknesses. How can you choose? | We are always looking at different solutions that may help us to help our customers. We can help you choose one that works for what you need. |
| Licensing and maintaining your software yourself is hard. Most IT and procurement teams will not prioritise new IT and ongoing support for legal teams. | We use cloud software that can be sub-licensed with our support. We can work with your IT teams as much or as little as they want. |
| Learning and maintaining the ability to use new software well takes time and effort, which is not available | Don't waste your time! Focus on being great lawyers who use our supported technology that works the way you need it to |
| You used to have one or two people who were competent at carrying out basic automation internally but, since they left the organisation, the software stopped being used (e.g. because you couldn't update the underlying templates) | Individual people will come and go from organisations, but LawHawk will continue to support the organisation's automation, which may include amending templates, adding/removing templates, etc |
| Good lawyers like being lawyers and don't want to do precedents or automation. Taking them away from legal work to learn basic automation or to try and oversee someone else doing automation makes no sense. Many will start, few will finish, and the opportunity cost is enormous. | Focus on what you do best and let us do the heavy lifting on the automation. Pay us when we have delivered. |
| Good legal document automation needs to be done by lawyers. Coders can't do it, even with detailed instructions | Decades of experience has proven this. We can do the automation in the time it will take you to write your instructions and clarify them several times with the developer. |
| Successful automation follows a robust process of analysis of people and process, both of which will need to change. It takes an understanding of law, automation, and business to design an ideal process. | This is what we do. We always find errors, inconsistencies and areas of improvement in the documents and processes we review. You'll get value from that, even without the tech. |
| You are already going (or have gone) through a period of significant change. Learning new processes in the current environment are challenging | The tools we use are able to be picked up without little to no training, as they are intuitive and as simple as answering a survey. Take our online Will, for example - thousands of New Zealanders have used our system to easily and quickly prepare their own Will from their own homes, without having had any previous document automation experience |
| You've used older versions of HotDocs, and you thought the user interface was clunky. | We get this all the time! The most current version of HotDocs has a completely revamped interface which is a pleasure on the eye! |
How LawHawk works - a typical process
A typical process for working with LawHawk the first time will look something like this:
We'll take some time to understand your situation and what you need. Usually, this will involve a review of your documents and related processes
Most likely we'll show you examples of similar solutions we can use as a base. We may be able to give you a free trial of something we already have, or a low-cost proof of concept if we have to build something.
We'll prepare a detailed proposed scope of work that we can refine with you, setting out what can be delivered, when and how, and estimates of expected benefits to assist in any business approval processes. Usually, we can fix our fees in advance (see below).
We'll factor in the training and initial help you'll need to get going, plus ongoing support that you'll need.
We'll also identify what support will be needed from you to ensure a successful project. We'll need your help to determine the potential obstacles, and how we can overcome them, and to understand how your people work
Once we get going, we'll prepare a solution for testing. We'll let you know if we need any help.
You can test and provide feedback. We'll do our best to incorporate changes immediately, so you're always testing the up-to-date solution. Because we have a good understanding of what the end documents should look like from a legal and end user perspective, the bulk of the feedback we receive is to tweak the automation to suit the personal preference of the users, rather than picking up major errors
We get paid once the solution has passed acceptance. If we don't deliver, we don't get paid!
As we provide a managed service, we'll provide ongoing support as required. We want this to be a solution you get value from on an ongoing basis
Further projects will be much simpler. We'll now have a shared understanding of what is possible, and the outcomes we want, enabling a lot more to be done quickly.
Sounds good, but how much does it cost?
Pricing will be agreed with you case-by-case after we've understood your requirements and given you a detailed proposal for the solution we can offer to make sure we are all on the same page. In general:
Before we can discuss a price, we need to understand the problems that need to be solved, how that will be best be done, and the roles that each of us will play in doing that
Our prices can then be pre-agreed and fixed in advance, based on a detailed scope.
We can use a substantial body of existing IP that we can customise to your needs. This will keep your up-front costs down and delivery times short.
You'll only pay anything if we deliver what we agreed.
You'll pay for ongoing use and support on an agreed basis. If you aren't getting the benefits you need, you can stop your costs by cancelling.
Our pricing is based on an alignment of interests. Our aim is to ensure you get a strong – ongoing - return on investment where the expected benefits are able to be identified and quantified at a level that significantly exceeds the cost, at a price that is fair to us.
If you would like to find our some more about how we might be able to help you, and to get an idea of possible costs and time frames, it's very easy to get started. Just click the button below and we can have a chat.
wasnowsavefromtoapprox