LawHawk for Government
Why automate Government documents?
Government generates a lot of documents, and so do the processes of interacting with Government. The New Zealand Government has made significant efforts to create more consistency and efficiency through standardising documents such as the Government Model Contracts (GMCs), RFx procurement documents, and Outcome Agreements for Contracting Social Services.
That standardisation makes them ideal for automation, which is why we have already automated many of them.
Automation saves significant time and money. Time savings of 75% or more in drafting time are common.
It can enable the Government and its suppliers to bring work back from firms to the in-house team.
Business users can prepare documents themselves, with less support from the legal team.

Government agencies can spend more time focussing on the things that matter most for great public services.
Rules and guidelines can be baked into the automation solution, making it easier for users to comply with them
At a national level, MBIE says that the New Zealand Government spends $39bn per annum on procurement and estimates that response costs are up to 10% of that ($3.9bn per annum). Just a 1% saving in tender costs could save the New Zealand economy $39m per annum, and deliver better public services.
What types of Government documents could be automated?
Automation can benefit a wide range of documents. Because the standard government procurement documents are so well suited for automation, LawHawk has already done substantial proof of concept work on:
The RFx documents
Outcome Agreements
Industry-standard construction and consultancy documents widely used in Government, such as NZS:3910, CCCS and the Engineering NZ/ACENZ short form consulting agreement.
We have two software options available, depending on your needs. As well as our core HotDocs solution, which is perfect for a small group of core users and the most complex documents, we also have a self-service option that can enable:
Self-service document creation in the wider business
Instant download or email of documents and information to the user

Email of documents and information to others, such as the legal team
Entry of data into SharePoint for contract management and analysis
Overall integration with SharePoint and digital signing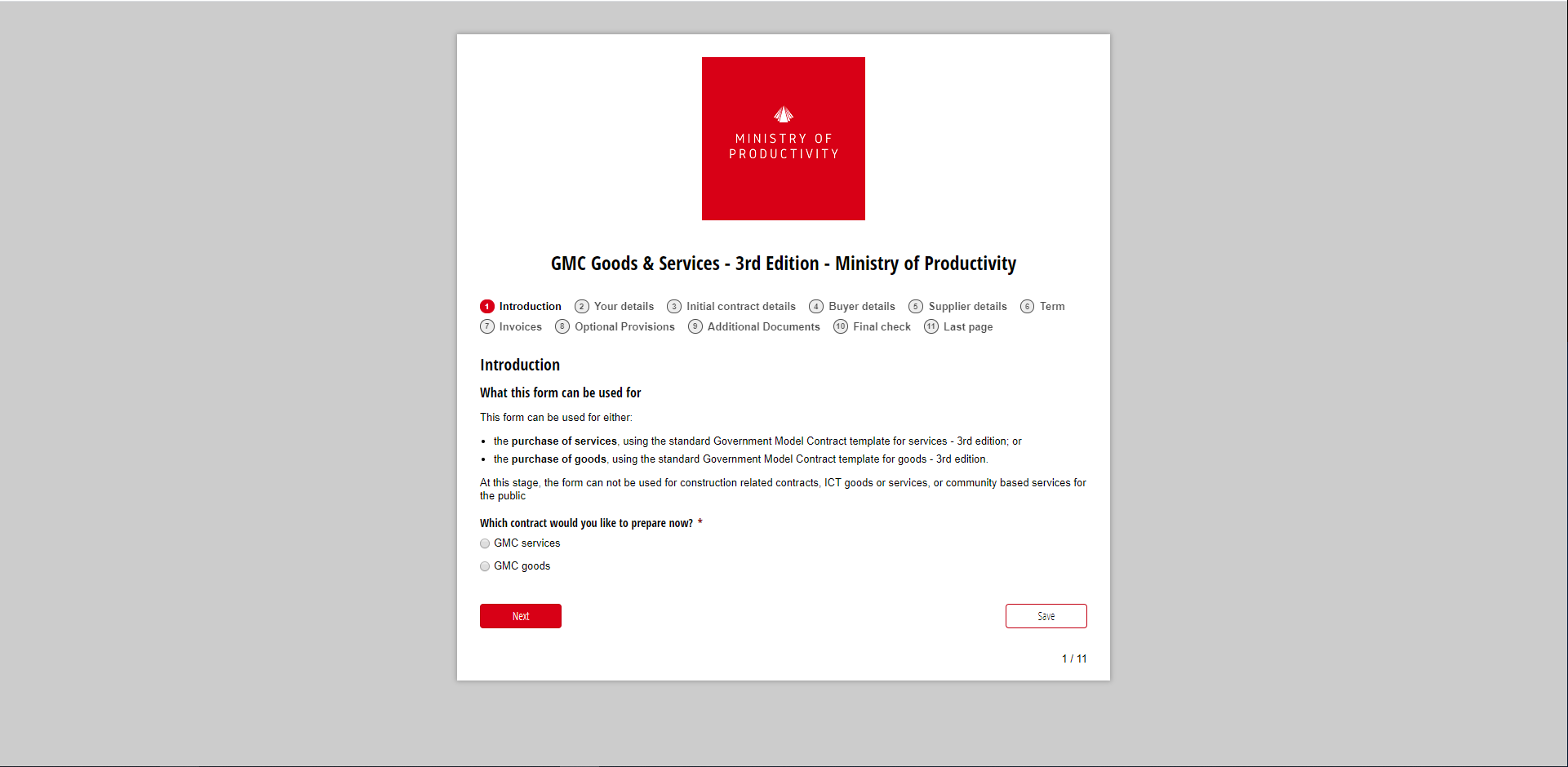 You can see more on our self-service solutions here.
If you are interested in our solutions for Government, we have several documents already available for trial that we can provide you with access to. To discuss this, or any other options for how we may be able to help you, please click the button below:
wasnowsavefromtoapprox