Approval Processes
Many organisations are used to running approvals via a physical document, or sending and collating emails in Outlook. It's a massive handbrake on the speed an organisation can work at, in the best of times.
Now that everyone, inside and outside the organisation, needs to work remotely, it is going to be challenging to manage approval processes.
We can quickly create an online form for you, which can:
Gather all required information, including attachments

Use built-in logic to identify who needs to approve (e.g. are legal or tax required and, if so, who?)

Generate a document that you can upload into a digital signing platform, with built-in workflow that can manage the rest of the process enabling everyone to sign from email or phone from wherever they are, simultaneously or in any chosen order

Ensure every step in the approval process is tracked and recorded, and the completed form is returned to a central location, so nothing is ever lost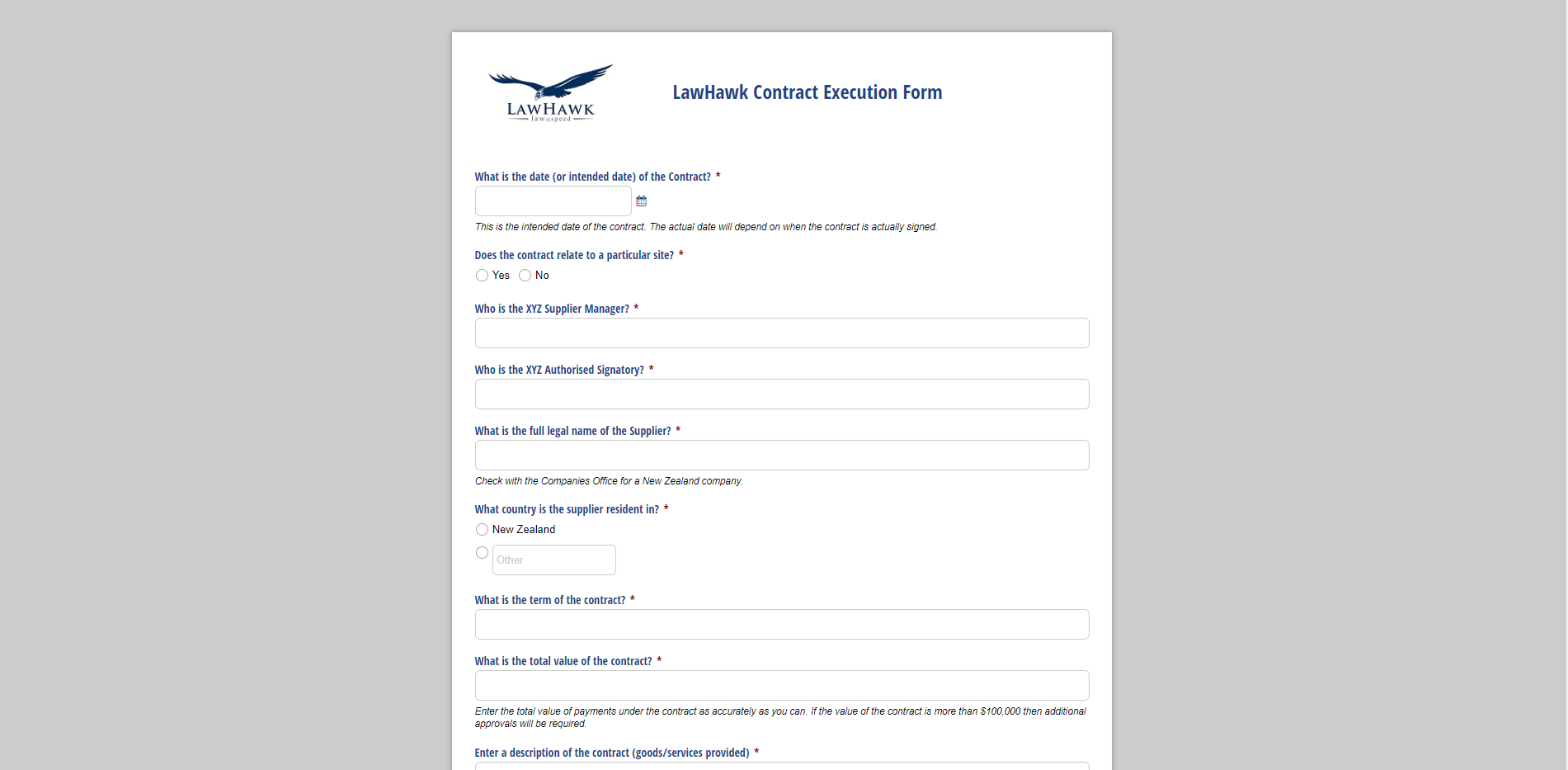 Expected benefits
Expected benefits include:
Much quicker approval processes than you've ever had. Everyone can sign digitally at the same time, and any blockages can be identified and addressed at any time from a dashboard.

Better compliance. Everyone whose approval is required can be automatically included in the approval form

Auditability – every step in the process is recorded

Less administration effort. You can set a due date, and the approval workflow will send auto-reminders as required. No need to collate responses, or circulate complete copies. Each signatory will get a copy when the process is completed, plus a copy can be returned to a central location

Familiarity with digital signing in a low-risk internal environment, enabling consideration of use in contracts and other processes
More information
You can see more about how we can help with digital signing here and more on the Office 365 assistance we can offer here.
To discuss how LawHawk could help you with your contract approval processes, please click the button below:
wasnowsavefromtoapprox