Commercial Agreements
As experienced commercial lawyers, LawHawk's team can automate almost any form of commercial agreement.
Having done so many, we have a wide range of automation IP we can use to automate quickly to a very high standard. Even though the wording of contracts varies significantly from contract to contract, the underlying concepts (and therefore, the questions to ask) are often very similar.
This means we can overlay, and then adapt, our questionnaires over your documents.
Before starting automation, we can also work with you to review and improve the content of your documents and make sure that the underlying styles and formatting of the documents is as good as it needs to be, and consistent with your brand requirements. It is surprising how much time is repeatedly lost through the manual correction of the same errors every time a document is created, which can easily be avoided through a little up-front effort.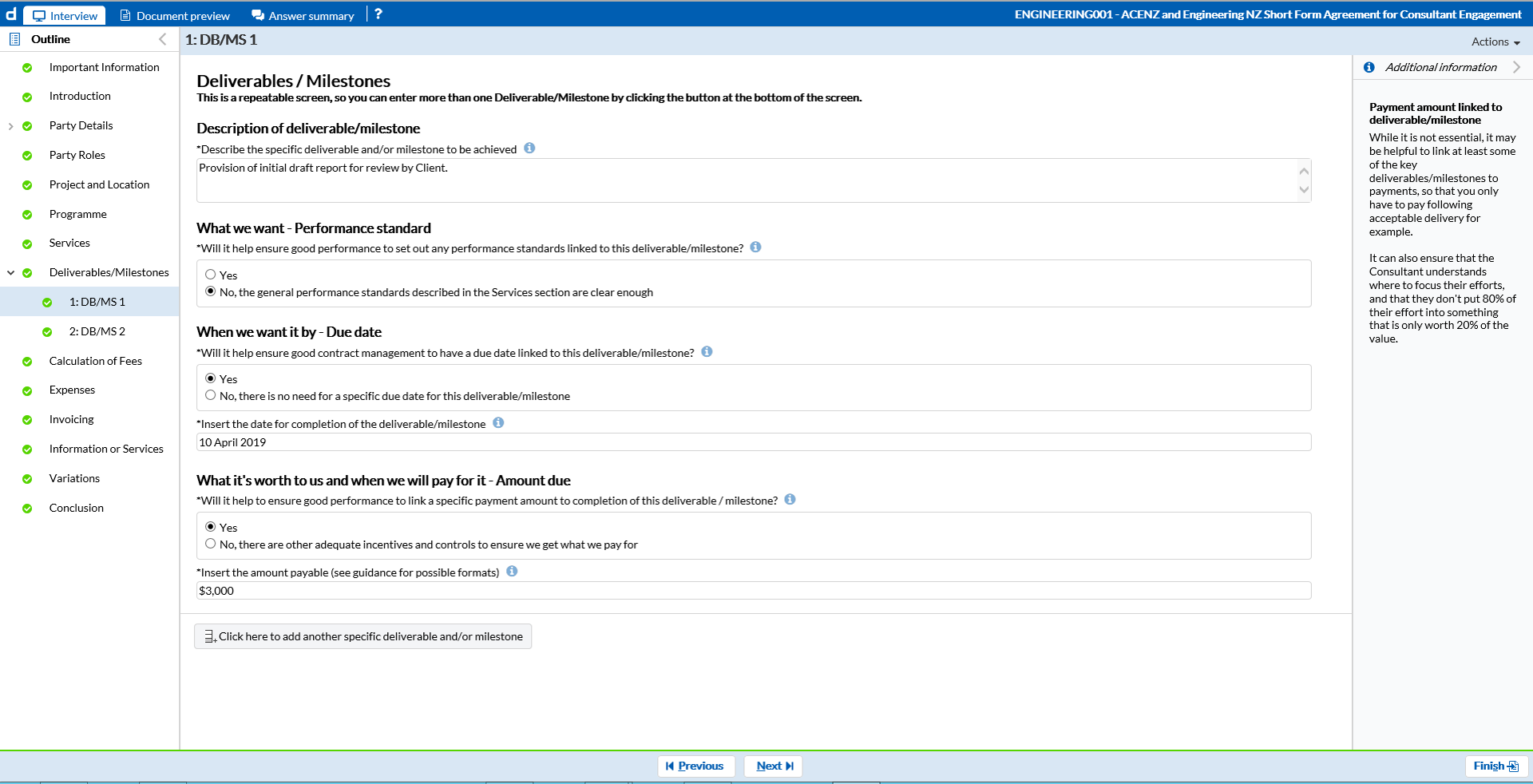 Examples of the commercial agreements we can automate for you include:
The New Zealand Government Model Contracts and RFx documents (see here for more on these specifically)
Confidentiality agreements (detailed (e.g. for M&A transactions) and simple self-service)

Variation agreements
RFP, RFQ documents
Master services agreements and associated statements of work
Consultancy agreements
Construction contracts
Subscription agreements for a fund manager
Contract renewals
The expected benefits will depend on the particular usage scenario. They could range from:
enabling an experienced commercial lawyer in a firm to prepare very tailored advanced drafts of contracts for any client

through to self-service options for business units in an organisation to free up the legal team for higher priority work, and allow the business to work faster
Contact us if you would like to trial our consultancy or construction documents, or Government Model Contract documents, or if you would like to discuss how we might be able to help you with your commercial agreements.
wasnowsavefromtoapprox