Engagement Letters
Engagement letters are an excellent example of a standard law firm or other professional services firm document that can be easily automated.
We recently automated the production of engagement letters for Pawson Law, with immediate benefits as we also linked it to digital signing.
The opportunity arose at the end of our work with Pawson Law's David Pawson on limited licences, and he was explaining that he had just had the run around from a prospective client that week. He had spent nearly 4 hours chasing the client to try and get the engagement letter signed and starting work on the file, but the client disappeared on him, and he couldn't recover for any of his time.
As well as automating the engagement letter to cover David's usual matter types and methods of charging, we also added digital signing smart tags into the engagement letter for the client to sign with and helped him get onto a digital signing plan. This gives him another option to send it out to the client by email or text immediately and to see immediately when the client had signed.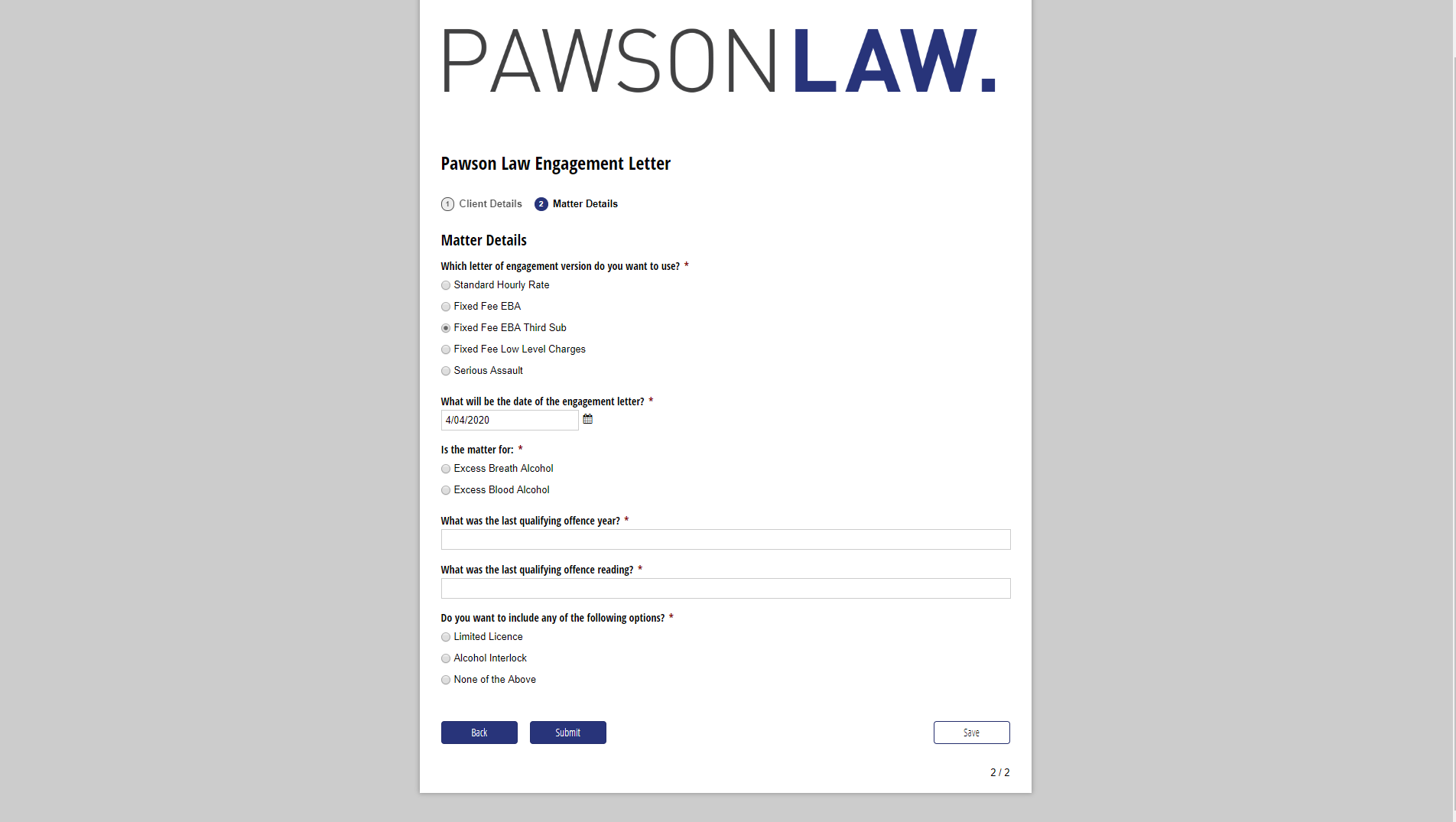 Expected benefits include:
Allowing you to comply with the formalities of the engagement letter process, while also not spending a lot of time on it
You can have many options to match the range of services you offer, and the different ways you can charge for them
Making it fast and easy to not only complete the engagement letter, but to get it out to, and back from, the clients. Digital signing workflows can take care of the chasing up, so you don't have to
Re-using the information from the engagement letter to generate other documents (e.g. agreements, letters of advice or court documents)
To talk to us about how your engagement letter process can be improved, please click the button below:
wasnowsavefromtoapprox