Legal Intake Forms
If legal instructions usually come in by email, phone or in-person instruction, it will be very hard to assess, prioritise, allocate and manage remotely.
We can design a legal instruction intake form that you can embed into your intranet or send by email. This will allow and ensure your clients can give you all the information (including uploading attachments) you need to help them most efficiently and effectively.
Each instruction can be received by whoever needs to receive it, where it can be assessed and allocated to the person best placed to do the work.
All entries are recorded and can be managed in the back-end database, allowing better visibility and reporting of team and individual workloads, and identification and fixing any systemic issues.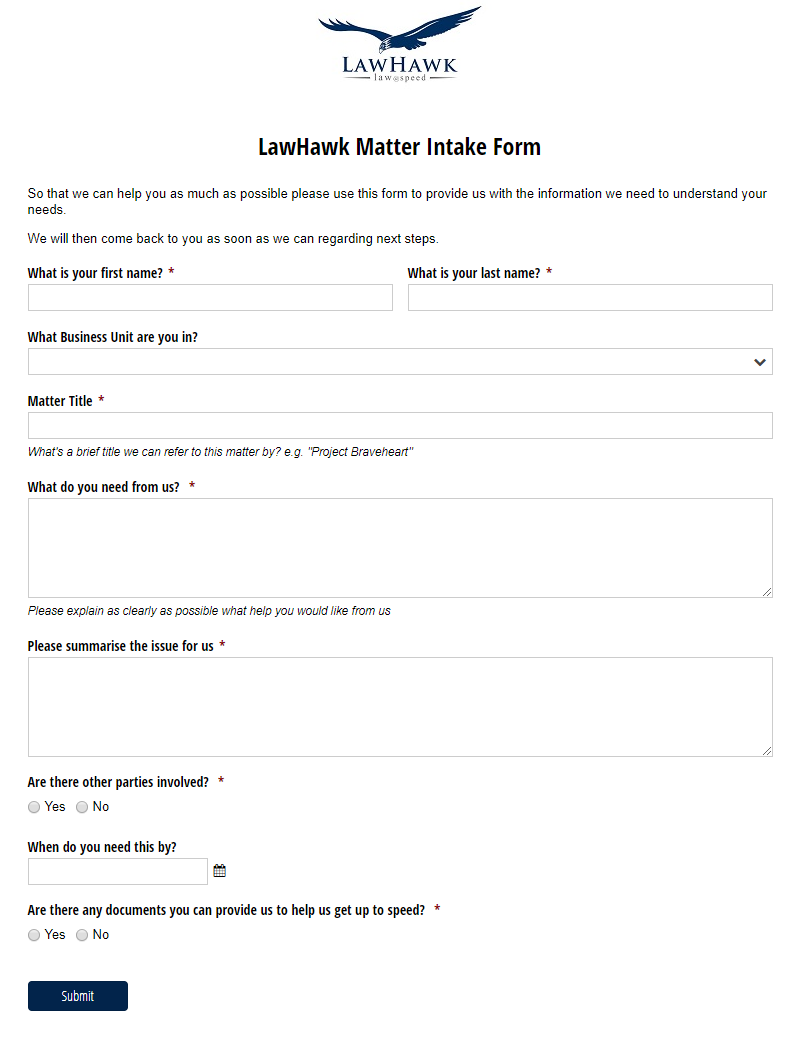 Expected benefits include:
Consistency and ease of instructing and receiving instructions
Time spent talking to clients and others to gather information can be focussed on clarification, building relationships and resolution instead of intake
The data can be used for next steps (e.g. to generate a document)
There will be better visibility of the value the legal team is adding and the need to retain that capability when cuts are being considered, through the number of instructions being received and managed
Better visibility of the range of issues arising, and identification of areas for future improvement (e.g. self-service tools)
To talk to us about how we could help you to better manage the process for giving and receiving legal instructions, please click the button below:
wasnowsavefromtoapprox