Lending and derivatives transactions
As former banking and finance lawyers, who still work regularly with banking documents, the automation of complex sets of loan and security documents is our bread and butter.
We have automated loan, guarantee and security documents for 5 New Zealand banks and the Singapore branch of a global bank. We have done this either directly with the bank, or for one of the bank's panel law firms for their own use. We have been able to use the same underlying automation "engine", as it is proven to work well across each bank's own documents.
We can automate entire packages of loan and security documents for complex lending transactions. This includes facility agreements, security documents, resolutions, waivers, opinions and ancillary letters, so they all assemble simultaneously from a single interview questionnaire. Using our approach to automating lending documents, we can complete the process in weeks.
We also have many years of legal experience in documenting derivatives, and a detailed understanding of ISDA documentation and practices.
An example interview questionnaire: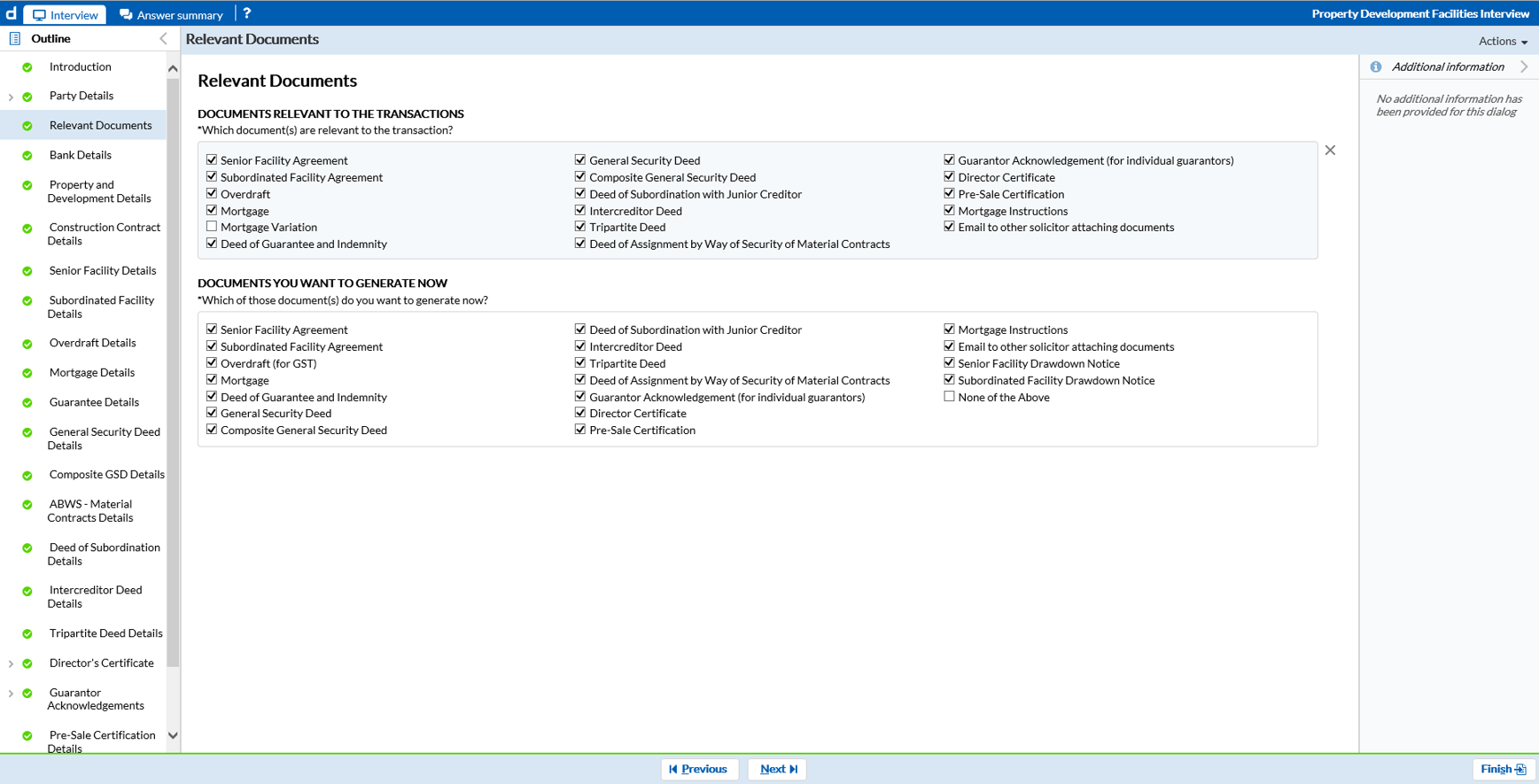 An example document download file: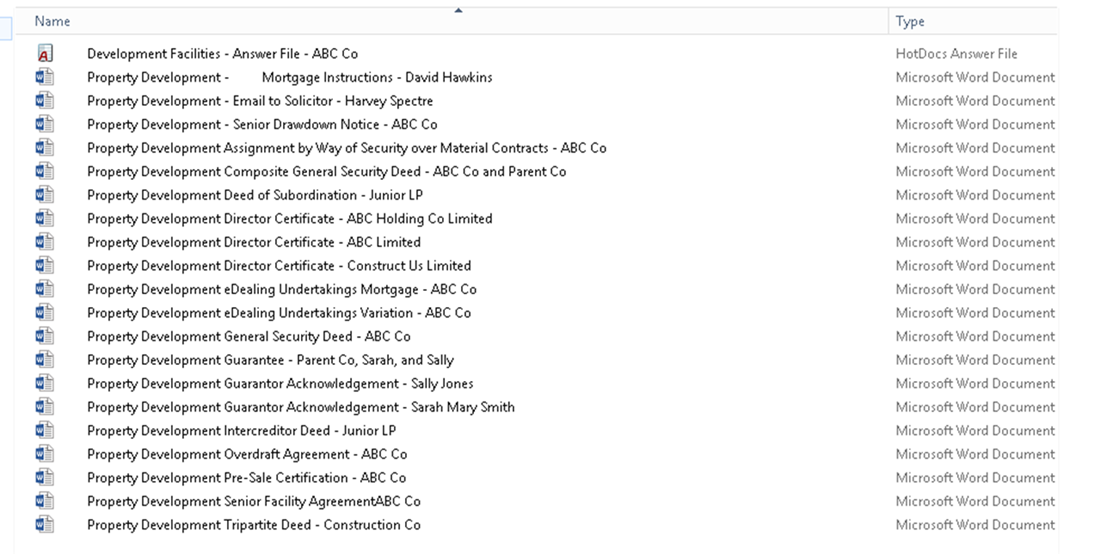 Expected benefits include:
Substantial time savings. Because you can generate all the documents at once, you can save many hours on every transaction
Substantial cost savings. Whether you're a law firm or a lender, the total labour costs of drafting, reviewing and amending loan and security documents is substantial. With automation, fewer people are needed to do the work, and they need not be as experienced or expensive to get it right first time
Higher quality and consistency. Because users will go through a single, easy to use, questionnaire with a lot of built-in guidance and compliance checking, they can generate all documents simultaneously and consistently
Less time reviewing and amending documents. Because of the logic applied in the automation, you can trust that the output will be the same every time
Easier template control and administration. Because all the documents assemble from a single interview, users only see one entry point, and don't have to worry if 20+ documents are sitting under it
Easier updates. At a time when the financial system is under substantial stress, you'll need the flexibility to add or change products, and covenants, quickly. Because we understand the underlying legal concepts and inter-relationships as well as the automation, we can make the changes correctly first time.
To talk to us about how we can help you to automate your lending or derivative documents and processes, please click the button below:
wasnowsavefromtoapprox