Online Will
Style Number: WILL001A
was NZ$39.90
now NZ$19.90
save NZ$20.00
If you're not completely happy with your will, we'll give your money back!
"I was somewhat unsure about this, but I was pleasantly surprised! I found the interview easy to complete, and when my final document was incorrect (my error), I emailed to ask for help so I could access it and I received a quick (night-time) reply giving me instructions about doing it again. I redid it a number of times within the 24hr window and was so pleased with the result. Well worth it and I have told everyone I know to do it too."

A review of this will from Eva
We know our will is good, and are happy to stand behind it, because we developed it with Matt Hay from Succeed Legal, and we've had great feedback on it and a similar version of it.
This will is:
quick to complete
user friendly
packed with video guidance at every stage to help you work out what to do
Check out the video below to see how easy it is to use:
It contains options that will allow the Will Maker to give particular gifts, including:
Gifts of money
Gifts of chattels
Gifts of investment securities
Gifts of land
Gifts to charity
Options to purchase
Life interests
Rights to occupy
Forgiveness of debt
Rights to appoint or remove trustees
Other types of gifts.
If you need help at any time, you can see someone from Succeed Legal or another lawyer who specialises in wills and estates. You could also try Consensus or MyAdvice.Legal to find a lawyer.

Reviews
Here's what some of our customers are saying about this product
Write a Review
From:Eva
- Waikato
(Posted on 24 Apr 2018)
Reply:Thanks Eva, that's awesome! Happy to have helped.
From:Brooke
- Wellington
Awesome service - quick and easy to complete and follow up service fantastic. Recommend to all!
(Posted on 9 Apr 2018)
Reply:Thanks so much Brooke!
From:Olaf
- Whangarei
Easy and fast. Great video help. Thanks
(Posted on 9 Apr 2018)
Reply:Thanks Olaf!
From:Anne
- HAMILTON
Very quick and easy to do, great having the walk through video to refer to and excellent back up via email when I had an query
(Posted on 26 Mar 2018)
Reply:Thanks Anne!
From:Tony
- New Plymouth
Excellent product and so easy to fill in. It took me 10mins to complete and gave me peace of mind.
(Posted on 20 Mar 2018)
Reply:Thanks Tony, that's great!
From:Jeno
- Totaravale
Excellent software. Great to have the video tutorials all the way through. Easy to understand. Response to any questions or queries I had via email was very quick and extremely helpful. Surprisingly they even called to advise me on my queries which I sent via email. I am so grateful for that. Mine was an online will for $39.90. Fantastic service for this price!!! Highly recommend to anyone. I will definitely share with everyone I know. Thank you.
(Posted on 19 Dec 2017)
From:Sophie
- Queensland, Australia
The videos are helpful and the interview easy to follow and answer. You can also email through any questions you have and they'll help you out. I'd recommend this to anyone looking for an easy and cost effective way to organise your will and find peace of mind.
(Posted on 12 Sep 2017)
Reply:Thanks very much Sophie!
From:Kym
- Wellington
I found this template simple to use and it covered all of the specific things that I wanted to do, including make specific gifts to charity and of a chattel.
(Posted on 27 Apr 2017)
People also bought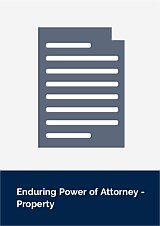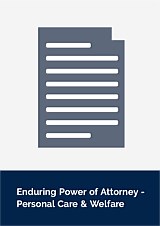 wasnowsavefromtoapprox